Customs Consulting
Need to clear customs fast? Our experienced customs experts can help your goods clear quickly and efficiently. How? By taking advantage of the customs release initiatives and reviewing your goods to make sure they comply with product-specific regulations.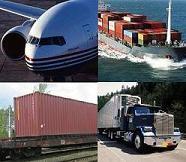 We realize that international trade issues can be challenging. Our customs experts can guide you through the complexity of:

NAFTA compliance 
Tariff classification 
Valuation 
Duty & tax recovery 
Specific product requirements 
Compliance Audits
Customs is moving towards post-entry verification and audits. This means all importers and exporters must keep accurate trade data. We'll review your records to ensure they comply with both tariff and non-tariff-based requirements, and we'll make sure you're prepared for any customs audit.
Permits
As an approved agent of the Department of Foreign Affairs and International Trade ( DFAIT ), we can handle all your import and export permit requirements for controlled goods. We'll give you advice on any product requirements or non-tariff barriers.
Why select MCH
If you want a Broker that can provide individualized service and who can provide a single, constant contact, who can offer additional services such as freight forwarding and who utilize Electronic Data Interchange (EDI) & software applications to manage the process, then MCH is your Customs Broker.
MCH History

The company was founded in November 1981, by Robert T. Reiter. Mr. Reiter graduated from Law school in June 1973, and is licensed as a U.S. Customs Broker.

Affiliated Association:

IFFCHBA, NCBFAA -receiving the designation Certified Customs Specialist (CCS)
Atlanta Air Cargo Association
Atlanta Maritime Association
TSA approved Indirect Air Carrier